Benefits of vacuuming your car!
---
The global pandemic has created a massive awareness of personal hygiene at home, workplaces, and even for automobiles (both personal and public mobility). It has also provided a platform for driving hygienic practices as the undisputed foundation of health. Periodic Vacuuming is the best way to achieve hygiene and sanitization inside a car.
It is vital to understand the importance of keeping our car interiors clean and hygienic. Data reveals humans shed over 1 million skin cells per hour. These mingle with airborne dust and accumulate inside our cars. They provide a developing environment for lots of dangerous microorganisms and viruses. Even the air you breathe has once passed through the lungs of everyone who has ever lived before us. This proves the capability of fluids such as air to spread and disperse the particles they carry.
In the case of automobiles, the car upholstery might look clean- but they are the perfect breeding ground for bacteria, fungus and viruses. A vacuum cleaner eliminates bacteria, dust and infectious viruses from the car cabin to help you drive in comfort.
Guide to choose a vacuum cleaner for your car workshop
The vacuum cleaner you choose should come with a suitable set of accessories and attachments that allow you to clean all surfaces and hard-to-reach places easily. Choose a vacuum cleaner that helps you to make car-cleaning extensive and more efficient.
Capacity-How many cars are vacuumed in a day?
Based on your wash load or vacuuming load, one has to decide which capacity of vacuum cleaner is required. Ranges vary from 15-30 litres (Mini segment), 30-60 litres (Mid segment) and more than 60 litres (heavy segment).
Duty cycle
Selecting the right duty cycle based on your usage pattern and capacity will determine the life of the vacuum cleaner.
Multi-purpose for both wet & dry vacuuming
For workshop and other general vacuuming & cleaning, it is important to understand usage whether for dry vacuuming or wet vacuuming. Always consider the type of vacuuming before choosing your vacuum cleaner.
Suction power of vacuum cleaner
Generally, there is a wrong notion of confusing electrical power rating related to the suction power of a vacuum cleaner. The power in "watts" tells you how much electrical power the vacuum cleaner's motor uses not how much suction power the machine creates for picking up dirt and soil. Vacuum cleaner suction power relates to its ability to lift the dirt or dust (both wet & dry cleaning) one should always focus on the airflow and water lift capacity.
Dust filtration media
An important, but often overlooked factor while choosing a vacuum cleaner is the capability of the vacuum cleaner to retain the soils, and especially the fine particulates, that it picks up. If a vacuum cleaner does not offer high levels of filtration, these fine particles can simply go right through the vacuum cleaner and back to the room air, where they settle as dust.
Attachments or accessories
Based on your application- whether it is vacuuming your car, office room, home or carpets it is important to understand the standard accessories or attachment which comes along with your vacuum cleaner. There are some jobs that need special tools and some tools that just make the job easier and the availability of add-on accessory tools will extend the utility and, often, improve the performance of your vacuum cleaner.
Why choose ATS ELGI vacuum cleaner?
There are many solutions available in the market but the following points have to be considered before making your purchase decision on vacuum cleaners-
Product durability
Motor reliability
Efficiency in cleaning
Available options in vacuum cleaner attachment or accessories
We at ATS ELGI, through continuous research & product development process, have launched & introduced – New range of vacuum cleaners. These are an ideal solution and premium choice for both professional and domestic users. With its portable design, it can be used not only for cleaning but also for ensuring hygiene & sanitization of Automobiles, Corporate offices, Healthcare, Airports, educational institutes, and even in domestic use like- home and carpet cleaning.
Key differentiating features of ATS ELGI vacuum cleaners-
Antibacterial filters – Patented Antibacterial filters with silver ions (Ag+) can destroy cell membranes of bacteria, fungus, viruses and micro parasites.
High performance motor – Equipped with a highly proven and high-performance European motor, improves the life span of the vacuum cleaner.
Multi- application- All 3 ranges are suitable for both Wet and Dry vacuuming.
Air aspirator- All 3 vacuum cleaners are equipped with an air aspirator in the handle to adjust the suction power during dry vacuuming and to reduce motor overheating during wet vacuuming.
Antibacterial filters-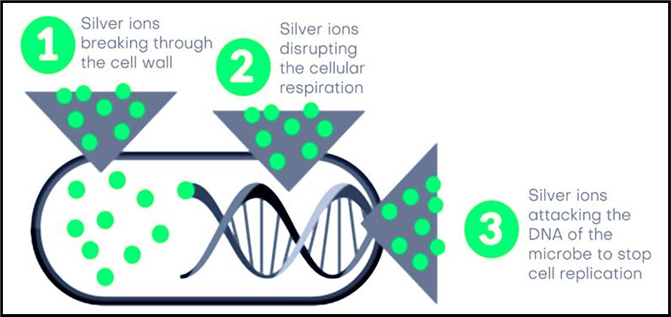 Air Aspirator-
Adjusts the suction power during dry vacuuming
Reduces the motor overheating during wet vacuuming
To know more about car vacuuming, click the link: https://youtu.be/rnntS8WmydA
Application areas
ATS ELGI's vacuum cleaners are an ideal solution for vacuuming with hygiene. With dust and dirt around us; it is good to keep our vehicles clean. Now you can get the vehicle cleaned and completely sanitized without worrying.